"Who Else Wants to Lose Weight, Look Great, and
Feel Absolutely Amazing?"
"Give me 6 minutes and 47 seconds and I'll show you how you can Achieve The Body You've Always Wanted…AND DESERVE…without ever stepping foot in a gym again!"
"At Last!  You Can Lose Weight and Get In Great Shape…Without Having to Go to the Gym!!"
From the Desk of Justin Yule, BS, CPT, FMS
Owner, Fitness Revolution – Chanhassen, MN
Dear Friend,
Let's face it…working out at home, all alone, can be really tough. 
OK…the truth is…for most people…IT SUCKS!
However, it really doesn't have to be that way…SERIOUSLY!
Look, I understand.  Going to the gym or joining a boot camp just isn't for everyone…

For some, it simply doesn't work in their schedule.  Maybe that's you – you're trying to juggle everything at home while working on a career, and you can barely find time to make dinner each night.  Sound familiar?
For others, it's not about the time, but rather the financial commitment.  They can go to the gym, and actually want to, but they have no idea what to do when they're there.  Expensive personal trainers are out of the question, and even the more affordable group programs like boot camp are still out of reach.  Do you know someone like this?
Both scenarios are very real in today's society and economy.  I'm not sure which one you fall into.  Maybe both.  Maybe neither.  Perhaps you have an entirely different motivation for exploring this program…
Our members have all sorts of reasons for joining our Inner Circle…Ultimately, it doesn't really matter. 
You know you need to exercise, you want to get started now, and you're looking for an at-home exercise solution that works well for you, right?
Well…YOU FOUND IT MY FRIEND!
The Chanhassen Fitness Revolution INNER CIRCLE is the Ultimate At-Home Workout & Weight Loss Program SOLUTION!
"I was very skeptical about joining an online exercise program; I didn't know if I'd learn enough or be motivated enough by a video.
I'M SO GLAD I GAVE IT A SHOT!
The workouts are so efficient (30 -45 minutes), and the downloadable soundtracks really get me going.
I highly recommend the Chanhassen Fitness Revolution INNER CIRCLE!
~Ann Anderson, Eden Prairie, MN
"The ONLINE Boot Camp Workouts Rock!!
I get such an awesome workout with this program, and the best part is I can do it on my own schedule.
Getting to a scheduled boot camp, or even getting to the gym, is next to impossible with my career, but having a program delivered to me whereever I am that I can do whenever time permits…that's just perfect!
Now I say, 'NO EXCUSES…JUST RESULTS!"
Thanks Justin!

~Dan Bauman, St. Paul, MN
"Now You Can Start Losing Weight and Getting in Great Shape, Too!"
As a member of the Chanhassen Fitness Revolution INNER CIRCLE you're going to discover the right way to workout at home while being time-efficient and actually having fun. 
With 3 levels of membership and programs designed for ALL fitness levels there's something for everyone, but before I get into the details of the Chanhassen Fitness Revolution INNER CIRCLE, can I share a personal story with you?
You see; fitness is not something that comes easily for me.  As a matter of fact, gaining weight (getting fat) is what comes really easy to me.  I'm not one of those fitness guys who was always fit and never had to watch what he ate…
Let's just say, when I was younger I was…STOCKY – that was the nice way of saying a kid was fat back then.  Even though I was very active, my body was constantly covered in an ugly layer of fat.  And, as you probably know, kids aren't always the nicest about that kind of stuff…you know what I mean?  I even got nicknamed "Meatloaf" at one point, and it wasn't because I was a dramatic rock star/actor…

Yeah…being someone who gains weight just looking at the wrong food sucks, but it's the way it is so I've learned to deal with it.  For almost 25 years I've studied and implemented countless exercise and diet programs to lose weight and get fit.  Some worked…most failed miserably.  But, the good news, for both of us, is I've finally found the ideal combination that works for EVERYONE who follows it…AND it's actually pretty simple and a lot of fun. 
Locally, in Chanhassen, MN I own and operate a very popular fitness studio -  Fitness Revolution – that is filled with members who have seen and continue to see incredible results with this program.  Now non-members (locally, nationally and internationally) like you can get the same exclusive access to our INNER CIRCLE!  By the way, you can see some of our member success stories below:
Denise Prince (Age 51, Chaska)…
Fitness Enthusiast and Half Marathon Competitor
Chanhassen Fitness Revolution Inner Circle Members Need New Pants!
LaRae Lemon (Age 55, Eden Prairie) Justin Yule (Age 35, Chaska)
Hanley Lewis (Age 52, Chaska) Janette Johnson (Age 39, Chaska)
12 Week Transformation
Janie Castilla (Age 33, Chaska)
Interviews with Successful Clients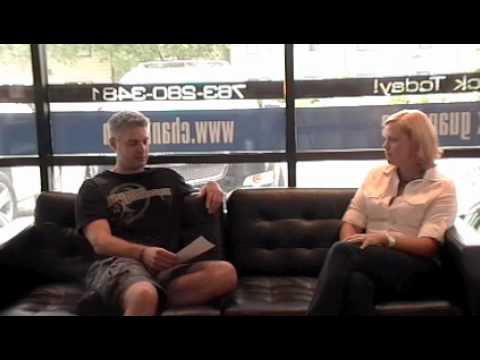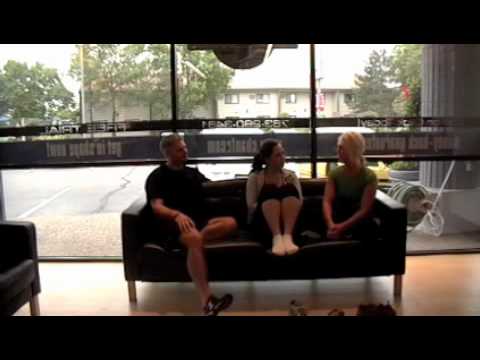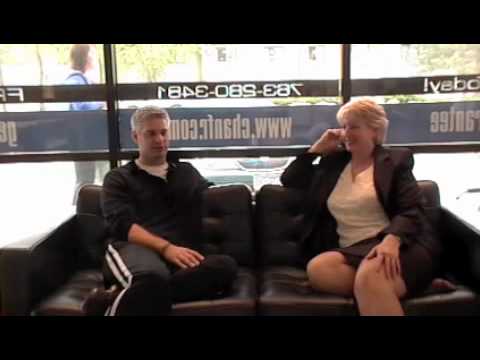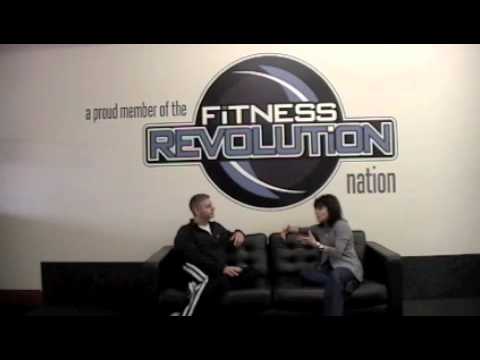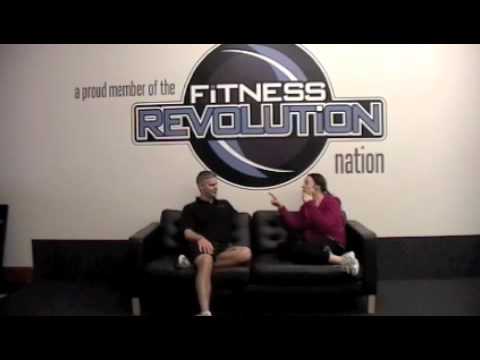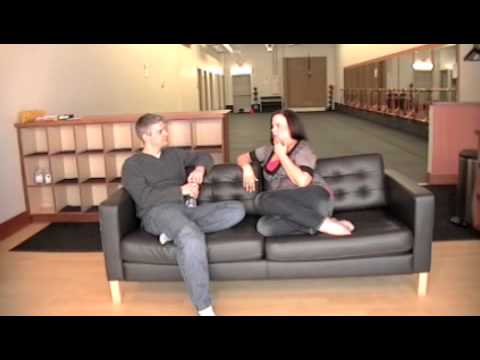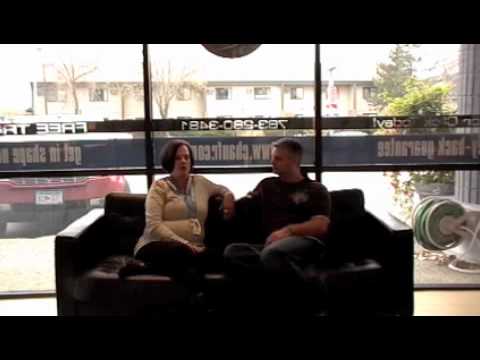 Dr. Katie Algajer APPROVES!
Janette Lost 62 Pounds!
Janette Lost 62 Pounds and Has Become an Inspiration to Others
"Since joining Look Great at the Lake Boot Camp I've lost 62 pounds!!
I wanted to lose weight but what I didn't expect was to really enjoy working out. I have never done exercise on a regular basis before this program. I look forward to class knowing I am doing something wonderful for me.
Justin is a great personal trainer and a motivating person. He works with beginners to experts and modifies the workout to match every level.
The people in the classes are regular people with every shape and size doing their own personal best.
I know I can achieve all my new fitness goals by continuing with boot camp. It's a regular part of my life now. I'm more motivated than ever to eat healthier and live a more active lifestyle. It has been a truly awesome experience!"
~ Janette Johnson – Chaska, MN
Jim's Waist Shrunk 8 Inches!
Jim Lost 40 Pounds And 8 Inches Off His Waist!
"Most people make decisions in life based on one of two things: moving away from pain or moving to pleasure. This is my 'decision story'.
In October 2009, I made a choice based on the pain that I was looming. I had turned 45, was overweight, and had no exercise regimen. I knew that I had to make changes, or I was going to be paying the price! That's when I joined Look Great at the Lake Boot Camp. From the beginning, my mindset was to "just do it". Even though I have an athletic background, my body was FAR from being ready to train like an athlete. But the program enabled me to keep progressing. I immediately started getting in better physical condition, gained strength, and started seeing positive physical changes.
I'm proud of what I've accomplished in boot camp – lost 40 pounds and 8 inches off my waist! The only problem is that none of my clothes fit anymore!"
~ Jim Larson – Chaska, MN
Holly Became a New Person
Holly Blossomed in Boot Camp
"Since joining Look Great at the Lake Boot Camp, I have witnessed the power of perseverance. I am proud to say that boot camp allowed me to grow as a person, both physically and mentally. It proved to me that if I want something, it is mine to have. It's all up to me. Setting a goal, planning, and making tweaks along the way are necessities in order to achieve my goals. Having a supportive team of people around me to help pick me up, push me, and acknowledge my efforts is priceless.
What I've learned through participating in this program has carried over into other areas of my life. I am truly grateful for that and look forward to seeing what's around the next corner to challenge me, mentally and physically."
~ Holly Greathouse – Hopkins, MN
Lisa Looks & Feels Great!
Supermom Gives Her Boys a Run for Their Money Now
"When I moved to the area in August of 2009, my exercise and eating plan were the furthest things from my mind. I have always been a walker/jogger but couldn't ever figure out why my body wouldn't change. When I stumbled onto the "Look Great at the Lake Boot Camp" website, I found the name intriguing as well as the concept. At that point in time, I had nothing to lose. At the very least I would be able to meet some people!
To say that it changed my life probably sounds cliché, but it really has. The group has become like an extended family, but the most important part are the changes in my overall health. I know that I have lost inches during this challenge, but my endurance and strength is almost surprising to me. I have a very athletic family; a husband and four boys. I never wanted to be the mom who just sat by and watched, but now I know that I can get involved in all of their activities. At the age of 43, I KNOW that I am in the best shape of my life, and it will continue to get better. One of my 9 year olds asked me when I would be done with boot camp, and I said, 'Never. It's part of my life.'"
~ Lisa Nady – Victoria, MN
Lisa Loves Boot Camp!
Lisa is Hooked on Boot Camp
"I've had good success transforming my body since my last baby. However, I was looking for something more efficient and effective. Being a working mom, time is short. I knew of Justin's reputation as a successful personal trainer, so I decided to give his Look Great at the Lake Boot Camp a try. Well, after just one class, I was hooked! The program is quick, fitness level friendly, results driven and FUN. I felt and saw immediate improvements. I couldn't be more pleased!"
~ Lisa G.T. – Chaska, MN
LaRae Dropped 2 Sizes!
LaRae Lost Pounds and Inches While Finding a New Strength and Confidence
Look Great at the Lake Boot Camp has not only helped me transform my body, but has also helped me transform my way of thinking – I realize I can do anything that I set my mind to. The words 'quit' or 'give up' are no longer in my vocabulary.
I've lost 19 total inches, 2 dress sizes and I'm stronger than ever!
~ LaRae Lemon – Eden Prairie, MN
Julie Got Her Life Back!
"My Kids Are So Proud of Me, and My Husband Thinks I'm Sexy Again!"
"When I first met Justin he asked me my WHY? Why did I want to lose weight – the real reason. The truth is, I wanted to look sexier for my husband, and I wanted to be a better role model for my two little girls. Well, at 242lbs and 46% body fat, I certainly didn't feel I was either of those, and I really had no idea how I would do it. Justin told me the HOW was not important. I was to focus on the WHY and he would take care of the HOW. To make a long story short, I put my faith into him and took the actions that he asked. After a lifetime of being sedentary I went from struggling through 20 minutes on day one to completing my first 5K within a few months. A few more months later I ran my first half-marathon. Several short-distance races later and a couple more half-marathons, I now feel sexier than ever and my girls are so proud. In my last assessment with Justin I weighed in at 170lbs and 18% body fat. I look and feel great! I strongly recommend training with Justin. He's motivating and fun and most importantly he gets results."
~ Julie Bell – Fairfax, VA
Jonathan Lost 15 Pounds!
Former Fat Kid Loses 15 pounds and Sheds 5.5 Inches from His Waist
"Starting at 12 years of age, I have had a weight problem. As a kid I didn't understand why, but as an adult I do. Once you have the knowledge to fix something, it takes your mind to make it happen.
In August I joined Look Great at the Lake Boot Camp and started my new fitness challenge. It is the first fitness program that motivated me to achieve my fitness goals long term. Having memberships at the gym only provided short-term results that disappeared within a year. The boot camp team concept and fun competition has really motivated me to do my best, and it's kept me engaged with my fitness needs.
So far I've lost 15 pounds and taken 5.5 inches off my waist!"
~ Jonathan Adam – Chaska, MN
Jillian Got Her Sexy Back!
Jillian Regained Her Love of Fitness
"When I first began the program I was very unhappy with my body. I had been going to the gym regularly, yet I was not achieving any results. Clearly, I needed motivation.
After day one of boot camp I was so sore I could barely walk!
Key learning: I was not working hard at the gym on my own.
After a few weeks I was seeing results. My thighs were tightening up and my arms were looking so much better. The tummy was a bit smaller and the boobies were more comfortable.
I know what it feels like to be fit, and now I'm starting to get that wonderful feeling again. What a relief! I feel a huge sense of gratitude to Justin Yule and his boot camp.
~ Jillian Link – Eden Prairie, MN
Denyse Lost 5 Dress Sizes
Denyse Lost 5 Dress Sizes and Discovered a Whole New Person Inside
"I've been a member of Look Great at the Lake Boot Camp since it started – June 13th, 2009. Last year, Justin encouraged us to participate in a local 5K race. Well, I was just terrified. I had only been in boot camp for a couple months at the time and I had a lot of weight to lose, not to mention my extremely bad knees. The boot camp workouts were going fantastic and I was making progress so I decided to just go for it. I'm so glad I did! Because of my knees I had to walk the majority of it, but crossing that finish line was one of the greatest feelings ever. It was so exhilarating. What an accomplishment! I DID IT!!! Since then, I've continued to make amazing strides in boot camp – dropping from a size 28 to a size 16-18, plus I have way more energy, stamina and more stable joints. This summer is going to be completely different. I'm really looking forward to participating and RUNNING in 5k races. Training with Justin has been amazing. I can't imagine life without Look Great at the Lake Boot Camp."
~ Denyse Aldrich – Chaska, MN
Denise Runs for Fun Now!
Denise Has a Whole New Outlook On Life
"In December 2008, I went on a family vacation for my husband's 50th birthday. Hanley and I, and eight of his family including his 79 year-old step father, headed to the Caribbean. I had to take a cane with me! The stairs on board (no elevator on a sailing vessel) were a killer, walks through the rain forest or botanical garden were agonizing, and the only person walking slower than me, was my father-in-law – the 79year old brain cancer survivor!
But after we returned, it was the photos from the trip that hurt the most—or the lack of them. There are no fun photos of me in Dominica, or Beque, or Martinique. I was fat. I knew it and actively avoided the camera.
Thanks to Look Great at the Lake Boot Camp that has all changed!
Fourteen months after going to the Caribbean for Hanley's Birthday, and 5 months after starting boot camp, we went back for my 50th. I was amazed! I did not travel with a cane! I walked the stairs like a normal person (i.e. step over step) not like an old fart. And I was getting smaller. Today I can slip in and out of my size 12 jeans with no problem, and I'm working hard towards 10s! I'm also training for my first half-marathon!!"
~ Denise Prince – Chanhassen, MN
Cathy Inspires Her Family!
Cathy is Ready to Take on the World
"I really needed this program. It helped me see that I am a strong and capable woman who is not perfect but can push myself both physically and mentally more than I thought I could.
Life does not stop so you can work on yourself – we have to fit this into our lives because it is so important for our well-being.
I have four daughters; 3 are in college/working and my youngest has significant special needs that needs 24 hour a day care. I also started another part time job and was working almost every evening/weekend, had tooth pain for about 5 weeks of my transformation program and a root canal that turned into an infection. I don't share this to say I'm busier than you. We're all busy. My point – with the right program and support system YOU CAN MAKE IT WORK!
Look Great at the Lake Boot Camp has given me incredible strength and endurance on the physical, mental, emotional and spiritual levels. I have a more positive outlook on life and feel more capable of taking on life's challenges.
Thank you for this program Justin! Thank you to all the other members – I love you all. Remember to reach for the moon. Even if you miss, you're among the stars!!!!"
~ Cathy Akehurst – Bloomington, MN
Carmen Lost 3 Dress Sizes!
Carmen Dropped a Dress Size in 2 Weeks!
"I won a free month of Look Great at the Lake Boot Camp at a Ladies Night Out event. I was excited, but there were two major problems:
1. I live 40 minutes away. That would require me to get up at 4:30 am to get to class.
2. I'm a full-time teacher and I'm working on my doctorate. Needless to say, I'm super-busy.
I wanted to make a change in my body, inside and out, so I went for it. After just two weeks, I dropped a dress size! The workouts gave me energy and I felt great. I was ecstatic! Since joining the program I've lost 25 pounds and went from a size 14 to a size 8. My husband joined the program and after six weeks he's lost over 20 pounds himself. We're workout buddies now
After a recent workout, I wore my new size 8 pants. When I showed the tag to Justin, he gave me a big high-five and said to take a picture of it. Yippee!!"
~ Carmen Nesheim – Plymouth, MN
Brent Lost Over 20 Pounds
Brent Is Losing Weight And Feeling Great!
"After having my first child almost four years ago and my second a little over one year ago, I realized that there was no way I would be able to keep up with them as they got older and more active if I didn't do something. I was getting winded just walking up a couple flights of stairs! Within two weeks of starting Look Great at the Lake Boot Camp, I had already noticed my clothes fitting better. Now, after a little over five months, I have lost over 20 lbs and my physical and emotional well-being is much improved. These positive physical changes have only increased my desire to improve my health, and I now am making much better food choices. There is no excuse to fail with the Look Great at the Lake Boot Camp. Justin provides all of the tools needed for success."
~ Brent Dodds – Chaska, MN
Amanda Lost Over 30 Pounds!
Amanda Lost Over 30 Pounds & Found New Skinny Jeans!
"As a massage therapist who specialized in sports massage and injury rehabilitation, I can attest that trainers of Justin Yule's caliber are far and few between. He knows how to train clients intensely without injuring them, and he always has an exercise modification to accommodate any physical issue.
As a mother I couldn't be happier. My teenage daughter joined boot camp a few months after I did, and I can honestly say it's changed her life. She has become self-confident, strong and proud of whom she is. I am so grateful to Justin for that.
As a woman I'm thrilled. I've lost over 30 lbs and fit into skinnier jeans than I can ever remember. I've gotten incredibly strong and athletic while maintaining my "girlish figure." I absolutely love it!"
~ Amanda M. – Eden Prairie, MN
 Now, if you're ready, you can achieve all your weight loss and fitness goals, too…
TEST DRIVE THE CHANHASSEN FITNESS REVOLUTION INNER CIRCLE FOR JUST $1 TODAY
Gold
Membership Trial

Platinum
Membership Trial

Diamond
Membership Trial
You Will Be Amazed When You Discover Just How Easy It Is To Workout at Home!
The funny thing is, it's actually way easier to bang out a quick 30-minute workout at home on your own than it is to pack up a bag, drive to the gym, do your workout, shower up, and then get on with your day.  Just imagine all the time you can save with an easy-to-follow at-home workout program…
As a proud member of the Chanhassen Fitness Revolution INNER CIRCLE you'll be able to simply login, watch the instructional video, play the soundtrack, follow the instructions, and start losing fat.  DONE.  Check out the video below to see just how easy it is to use:
 Just Imagine Being the Envy of All Your Friends…
C'mon.  Indulge a little.  Go ahead.  It's OK. 
Stop for minute and think about how awesome it will be when your friends start asking you what you're doing:
"You look amazing!  What's your secret?"
"Have you been working out or something?  You look incredible!"
"What's the deal with you?  You're so positive lately, and you look fantastic!"
Now, let's really have some fun…
Imagine how awesome it will be to shop for a new (much sexier) wardrobe…

Picture yourself on the beach wearing showing off your new hot body…

See yourself in the mirror coming out of the shower and being truly HAPPY

..

.
Pretty fun to think about, isn't it?  Well stop thinking about it and start making it a reality!  Like I always say, "HAVE FAITH & TAKE ACTION!"
Check out the 3 levels of membership and choose the one that's right for you:
Tissue Quality Circuit
Tissue quality describes the general health of your muscles and the interconnected web of fascia that surrounds them all.  Over time, we develop scar tissue, adhesions, knots and trigger points due to high-intensity training, overuse, and/or extended periods of sitting.
The best way to address this is to self-massage sore, tight, and restricted muscle groups of the body to regenerate tissue both pre and post-workout to promote injury reduction and allow for a smoother, more productive workout.
At Chanhassen Fitness Revolution we start EVERY workout with this 16-exercise 30:10 Tissue Quality Circuit where we perform self-massage techniques using a ball and foam roller.
Additional Tissue Quality Exercises will continue to be added over time.
Corrective Exercise Library
We all have unique "issues" with our body mechanics and functional movement capabilities.  For some it's a lack of flexibility, while others there may be a balance or mobility issue.  Perhaps there's an asymmetry – one side is significantly "stronger" than the other leading to muscular imbalances, postural distortions and overcompensation injuries.
At Chanhassen Fitness Revolution our members perform an 8-exercise or 16-exercise 30:10 Corrective Exercise Circuits to address their individual needs before our group Dynamic Warm-up.
The Corrective Exercise Library is full of exercises and routines for a variety of functional movement needs and new exercises will continue to be added over time.
Mobility & Activation Circuits
More than just a warm-up, our mobility and activation circuits truly prepare your body for a maximum performance workout.
Mobility describes the ability of a joint, or a series of joints, to move through an ideal range of motion.  Though mobility relies on flexibility, it requires an additional strength, stability, and neuromuscular control component to allow for proper movement.  Activation is often paired with mobility because many mobility exercises activate key, and often dormant, pillar stabilizers in your hips, core and shoulders.
At Chanhassen Fitness Revolution our members perform an 8-exercise 30:10 or a 10-exercise 50:10 Mobility & Activation Circuit to prepare their mind and body for the high-intensity interval workout to come.
Additional Mobility & Activation Circuits will continue to be added over time.
Total Body Metabolic Resistance Training Workouts
The heart and soul of our weight loss and fitness workouts are our fun and exciting Total Body Metabolic Resistance Training Workouts (MRT Workouts).  These routines provide options for ALL levels and are scientifically proven to provide weight loss and fitness results.
The Chanhassen Fitness Revolution INNER CIRCLE offers two options to choose from for our MRT Workouts.
Gold and Platinum Level Memberships include exercises that employ body weight and resistance band exercises only.  These workouts are perfect for members on a lower budget, who travel a lot, or who don't want to invest in additional home-gym equipment.
Diamond Level Members have access to the same workouts as Gold and Platinum, but will also receive exercises that employ a wide variety of training tools including kettle bells, dumbbells, medicine balls, sandbags, suspension trainers, and battling ropes.  These workouts are ideal for members who either workout in a health club or enjoy building up their own, more robust, home-gym. 
Three (3) new MRT Workouts will be added with each new training phase every 4 – 6 weeks.  These workouts are meant to be rotated in an A-B-C fashion over the course of the week.  For example, Workout A on Mondays, Workout B on Wednesdays, Workout C on Fridays.
Cardio-Core Workouts
Cardio-Core Workouts have the SPECIFIC goal of developing a rock-solid mid-section while drastically improving cardiovascular health and fitness.  This unique combination makes core-training way more fun and incredibly effective.  Get a fabulous set of abs without ever doing a sit-up or crunch again!
Members seeking more workouts and faster results (specifically around the butt, midsection and arms) will perform the Cardio-Core Training Circuits on the days between the Total Body Metabolic Resistance Training Circuits.
Target Area Finishers
We've all got specific areas we need to work on just a little bit extra… 
Maybe you want to do a little more firming of your butt or trimming of or your waistline.  Perhaps you want to tone up your legs or build up your shoulders a little more.  Whatever your area of concern, we've got you covered with our special 5-minute Target Area Finishers.
New Target Area Finishers will be added regularly.
Challenge Workouts
Sometimes you just want to take it up a notch…
Our Challenge Workouts will do just that.  These short-burst high-intensity interval training (HIIT) workouts will light up your metabolism and take your physique to a new level of fitness and beauty.
WARNING:  These workouts should be used sparingly as bonus workouts or when you're in a time crunch.
Cool-down & Flexibility Circuits
After a really intense workout a solid cool-down & flexibility circuit feels oh so good!
As you bring your mind back to the reality, it's important to take some time to bring the blood flow back to the heart, lengthen out your muscles, and reflect on the awesome results-producing workout you just went through.  At the same time, improving flexibility is an important part of a well-rounded fitness-training program.
Flexibility describes the ability of soft tissue (muscles, tendons, etc.) to allow for movement in pain-free, full ranges of motion.  Flexibility, or stretching, is key to removing movement restrictions that impair performance and lead to injury.
At Chanhassen Fitness Revolution we finish EVERY workout with an 8-exercise or 16-exercise 30:10 Cool-down and Flexibility Circuit.
Additional Cool-down and Flexibility Exercises will continue to be added over time.
Done-for-You Meal Plans & Recipes
I've said it before and I'll say it again:  "You can't out exercise a bad diet."
That's why we provide all of our Chanhassen Fitness Revolution members with a variety of meal plan solutions including easy recipes that even I can follow.  ;-b
Meal plans include the Drop-a-Dress Size in 21 Days by Jason Hunter, RD, Tighter Tummy in 10 Days by Dr. Cassandra Forsythe, and my very own Every Day Success Meal Plan that I follow and share with all my members.
Workout Muse Soundtracks
Workout Muse is the world's leading custom interval training workout music company.  Just press play and the music tells you exactly what to do: the exercise order, when to start, when to stop, and even provides countdowns and updates to keep you focused on the task at hand.  Not having to watch the clock allows for a distraction-free workout environment to maximize results and best prevent unwanted injury.
Chanhassen Fitness Revolution workouts are based on the scientifically-proven weight loss and fitness principles that Workout Muse drives with their custom music interval training soundtracks. 
Justin Yule, owner of Chanhassen Fitness Revolution, has made special arrangements with Workout Muse to provide soundtracks to his boot camp members and personal training clients.
Downloadable Content
Diamond members are able to download all the workout cheat sheets, instructional videos and soundtracks to keep in their personal libraries forever!
TEST DRIVE THE CHANHASSEN FITNESS REVOLUTION INNER CIRCLE FOR JUST $1 TODAY
I'm so confident you're going to love working out at home as another proud member of the Chanhassen Fitness Revolution INNER CIRCLE that I'm happy to give you an entire month for just $1.00.  On top of that, you can easily cancel your membership at anytime.  No pressure.  No gimmicks.  No Hassles.  JUST RESULTS!

HAVE FAITH & TAKE ACTION!
Justin Yule, BS, CPT, FMS
Owner, Fitness Revolution – Chanhassen, MN
P.S. -  The Chanhassen Fitness Revolution is my exclusive members' only area for my local Fitness Revolution members.  Now you can get access to it and start getting the same life-changing, head-turning results they're getting.
P.P.S. – With our $1 Trial and Cancel-at-Anytime Policy you have absolutely nothing to lose (except maybe a size or two) and everything to gain (like a super sexy body and healthy heart) so let's get started!
Gold
Membership Trial

Platinum
Membership Trial

Diamond
Membership Trial