Let's Get it On With Groupon!
Attention Groupon Shoppers: This Deal is ONLY for People Who Want to Get a Jump Start on Their New Year's Resolutions…
"FINALLY! A Super-Sale On a High-End Fitness Program That Actually Delivers Real Results to Real People On a Consistent Basis!!"
Dear Fellow Groupon Shopper,
Groupons are great, aren't they? I mean, where else can you get great deals on all sorts of products and services. Sure, there are other services out there, but Groupon started this REVOLUTION.
In the same way, there are plenty of other boot camps out there, and some right here in Chanhassen, but none of them are FITNESS REVOLUTION. We were the first, and we're still the best. Chanhassen Fitness Revolution is on the cutting edge of Metabolic Training and Functional Fitness & Nutrition.
"What does that mean to YOU?"
RESULTS
At Chanhassen Fitness Revolution we deliver real results to real people – JUST LIKE YOU – on a consistent basis. Take a look:
Denise Prince (Age 51, Chaska)…
Fitness Enthusiast and Half Marathon Competitor
Chanhassen Fitness Revolution Members Need New Pants!
LaRae Lemon (Age 55, Eden Prairie) Justin Yule (Age 35, Chaska)
Hanley Lewis (Age 52, Chaska) Janette Johnson (Age 39, Chaska)
12 Week Transformation
Janie Castilla (Age 33, Chaska)
Now It's YOUR TURN to
Get The Amazing Results You Deserve…
HERE'S ANOTHER SPECIAL OPPORTUNITY
FOR GROUPON BUYERS TODAY
As if the incredible 90% SAVINGS weren't enough, we're going to sweeten this deal even more…
You see, your timing couldn't be more perfect! We just began that time of year where the average American gains 6 – 15 pounds!  OMG!!  Well, we just put together a Holiday Survival Guide and we're going to give that to YOU for FREE when you purchase your Groupon TODAY! 
That's a $29.95 value – it's like making back your Groupon investment right back!!
This is definitely the time to get your Groupon and get your results!
Now, here's the deal:
Go get your Groupon
Register for your orientation – the website will be on your Groupon

I'll throw the Holiday Survival Guide ($29.95 Value) as my way of saying Thanks and Happy Holidays!
It doesn't get much better than that, or does it? Get your Groupon and find out…
HAVE FAITH & TAKE ACTION!
Justin Yule, BS, CPT, MTE, FMS

Justin Yule, BS, CPT is the President & Chief Fitness Officer of Fitness Revolution in Chanhassen, MN. He also runs an at-home training program – Fitness Revolution Inner Circle – providing the same great high-intensity intensity interval training (HIIT) workouts for all fitness levels as Chanhassen Boot Camp…
Justin holds a Bachelor of Science in Physical Education with a Concentration in Adult Fitness. Justin is also a certified personal trainer with the National Academy of Sports Medicine, a certified Metabolic Training Expert, a Functional Movement Screen Specialist, a Youth Fitness Specialist with the International Youth Conditioning Association, a Kettlebell Coach with Kettlebell Athletics, and a Resistance Band Training Specialist with PerforMax Performance Training.
Justin has been helping clients achieve their health and fitness goals since 1997, and became a Best Selling Author in 2011 with his contribution to Total Body Breakthroughs. In addition, he has been nominated as one of the top Rising Stars in the Fitness Industry, and was featured in USA Today as a member of the World Fitness Elite. To contact Justin for training, education or to have him speak at an event please email Justin@justinyule.com.
P.S. – A lot of the members featured on this page "got it on with Groupon." Look at them now!
P.P.S. – To read and watch some of our testimonials CLICK HERE.
P.P.P.S. – To see some live action of our classes watch the video below: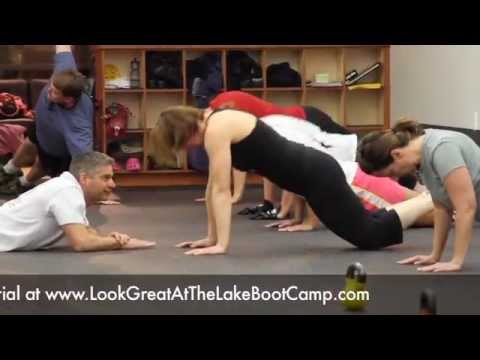 PLEASE CLICK THE "LIKE" BUTTON AND LET YOUR FRIENDS KNOW ABOUT THIS AMAZING OFFER…